Fresh from a whirlwind tour of the US, Camden treasures Tribes came back to their roots on Monday evening to headline a spankin' new night at the freshly refurbished Purple Turtle in Mornington Crescent, just ahead of their nationwide NME tour.
The night itself marked the launch of 'Tins on Toast', a collaboration between Abolish Confusion & Club Bandangos, featuring DJ's such as Steve Harris from XFM. Support came in the form of NME and Q favourites Dexters, who recently headlined Club NME at London's KOKO with rave reviews.
There is quite obviously a lot of love for the Camden four-piece, as the place was packed out with fans both old and new. A huge roar came up from the bulging crowd as three of the lads came on stage to play a short acoustic set comprising of songs from their debut album, 'Baby'. The band opened with Coming of Age which, even with the absence of drums, sounded as great as ever. The sing-alongs continued from the audience as they powered through favourites including Sappho, Corner of an English Field and Nightdriver, ending on the ever popular We Were Children.
Only time will tell for the Tins on Toast team whether this new venture will take off, but it certainly goes to show that bringing in big names like Tribes will draw a welcome crowd. I for one hope that each week can better the last, because it's the most fun I've had on a Monday night in a long time!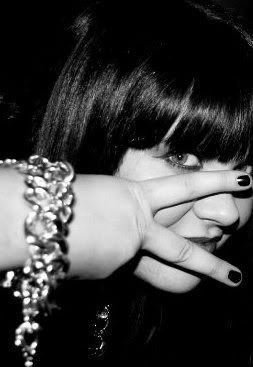 Words: Ceri Dixon
Tags: baby, camden, purple turtle, Tribes