I was as surprised as anybody when I discovered that one of the most talked about new bands around at the moment, Alabama Shakes would be playing three dates at The Boston Arms in North London. It was the band's UK live debut, and with big name fans such as Alex Turner, Adele and Jack White behind them the hype certainly has some credibility, and the shows sold out in a matter of minutes.
The unlikely venue had a great atmosphere with plenty of star spots in the audience, including Russell Crowe, Bernard Butler and Jarvis Cocker (just to mix things up a bit). The room itself was nice and intimate – the perfect setting for such an event.
Listening to a few of their songs before the gig I was anticipating a bluesy sound, a kind of soulful American South vibe which didn't particularly excite me, but as soon as the first song kicked in (Goin' To The Party) I was quickly proved wrong. The band frequently reject the view that they are a 'blues' band, its thrown at them quite often and they definitely aren't keen on the term, and watching them live I can definitely vouch for them in that respect.
The sound was incredible, very bassy and a lot grittier than I had expected. Twenty-three-year-old front woman Brittany had a voice that I haven't been so excited about since Miss Winehouse. You believed every word she sang, and could see the love for it in her face.
I managed to get a few words with Brittany after the gig – she showed a lot of love for London and appreciated the comparison with Amy, adding "When I first heard her voice, I dropped my shit and was like, God damn! Who the hell is this?" (Imagine a strong deep South American accent and you'll get the picture!).
Overall an incredible gig – a personal favourite of mine. All that's left to say is, believe the hype.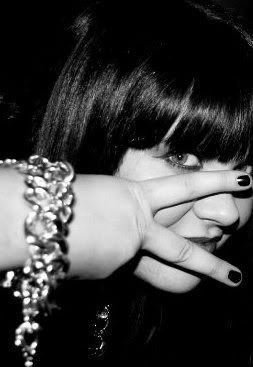 Words: Ceri Dixon
Tags: alabama shakes, boston arms, debut, live, north london