Free things are a mixed bag. There is an overwhelming abundance of depressing free things, like The Metro or single use toiletries. Then are the slightly less depressing things like the Evening Standard Magazine, refills and ropey wi-fi. Then you get the things that are free due to some massive, glaringly obvious, human error or scam, such as an inheritance from an unknown rich Nigerian uncle which you need to pay a small admin charge to receive, or a Willy Mason gig.
Having arrived at the newly opened Colonel Fawcett, a perfectly pleasant up-market pub, one suspected the 'free' gig was either a clever ruse to attract new customers or we were going to be sat down and made to listen to a time-share pitch sung by Willy. However the huge crowd was in for a treat not involving a Spanish villa, but Willy performing three sets from each of his albums from the last ten years.
The large upstairs room, which is due to host more gigs in the near future, was throbbing with Willy fans and notably many ex-pat Americans who had made the journey to see their country man perform. The set began as it would finish, with Mason, looking like a 60-a-day Marlboro man, on his own on stage with just his guitar for company.
The rolling American country music was perfectly suited to the intimate venue, lit up by fairy lights. After playing several songs from his first album he had a brief interlude before returning to play the big crowd pleasers, which transformed the Colonel's crowd into an impeccable backing choir, singing along to We Can Be Strong. Listening to the broad range of his material was a funny experience, there are songs everyone knows and then those you didn't realise were Mason's but recognize, and all the melodies, like that of If The Ocean Gets Rough, have a hint of familiarity in a rather pleasant way.
The choir continued to oblige by singing (shouting) along to Save Myself with Mason politely allowing the crowd to dominate by sharing the verses. The set later went on to show case new material that didn't stray too far away from his personal acoustic style and story-like lyrics.
As he rounded off a generously lengthy set, the slightly bemused audience dispersed wondering as to how they had been treated to an amazing performance from a well-established artist for completely gratis. The best things in life are free, indeed.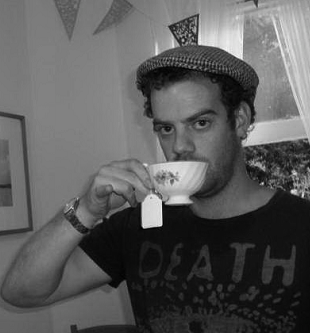 Words: Cameron Smith
Tags: camden, colonel fawcett, live, willy mason